Your laid-back outdoorsy lifestyle is conveyed through a natural and warm home environment. Choose a sofa with deep natural colors like chocolate and tan or lighter neutrals like ivory to brighten up your space. Try a more textured material like leather and accent with earth tones like green. Melt into the corner of your comfy sofa and enjoy your rustic ambiance!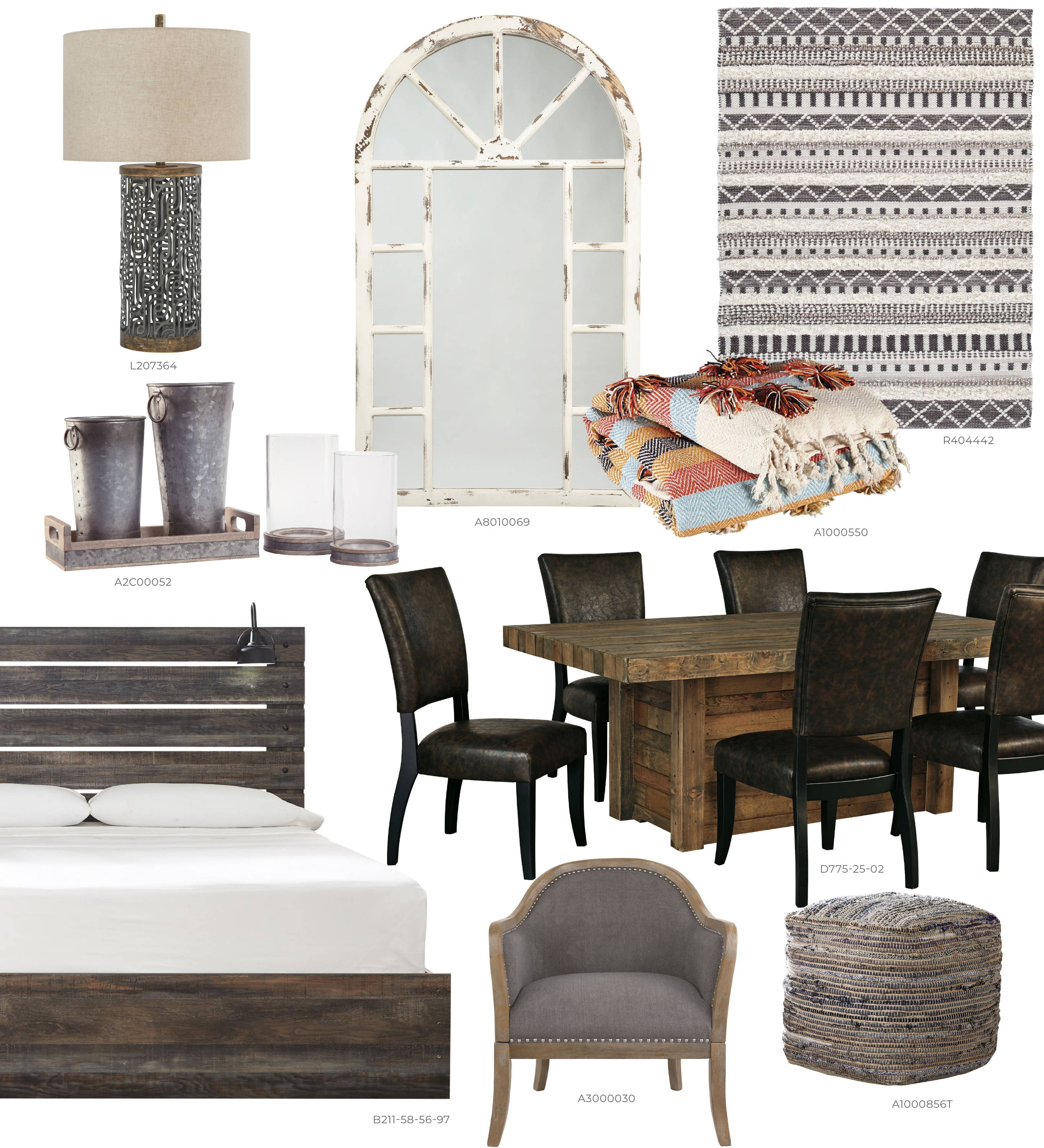 Inspired by nature, Rustic Lifestyle embraces the simple, the raw, and the rugged. This collection calls to mind traditional simplicity through its natural wood grains, earthy details, and keepsake inspired accents.
You love the look of natural elements in your home and always find a way to bring the outdoors inside. You find comfort in earth tones paired with good company, and love for everyone to feel comfortable while they visit with you.
Bring home a piece of Texas with our Rustic lifestyle old and new western rich designs to complement everyone in your family.