You will experience the ultimate comfort and relaxation when you relax in style with the Comfort in Motion lifestyle, From lift top tables bringing your favorite snacks closer to you during family movie night to comfortable recliners when needing a quick break from working from home.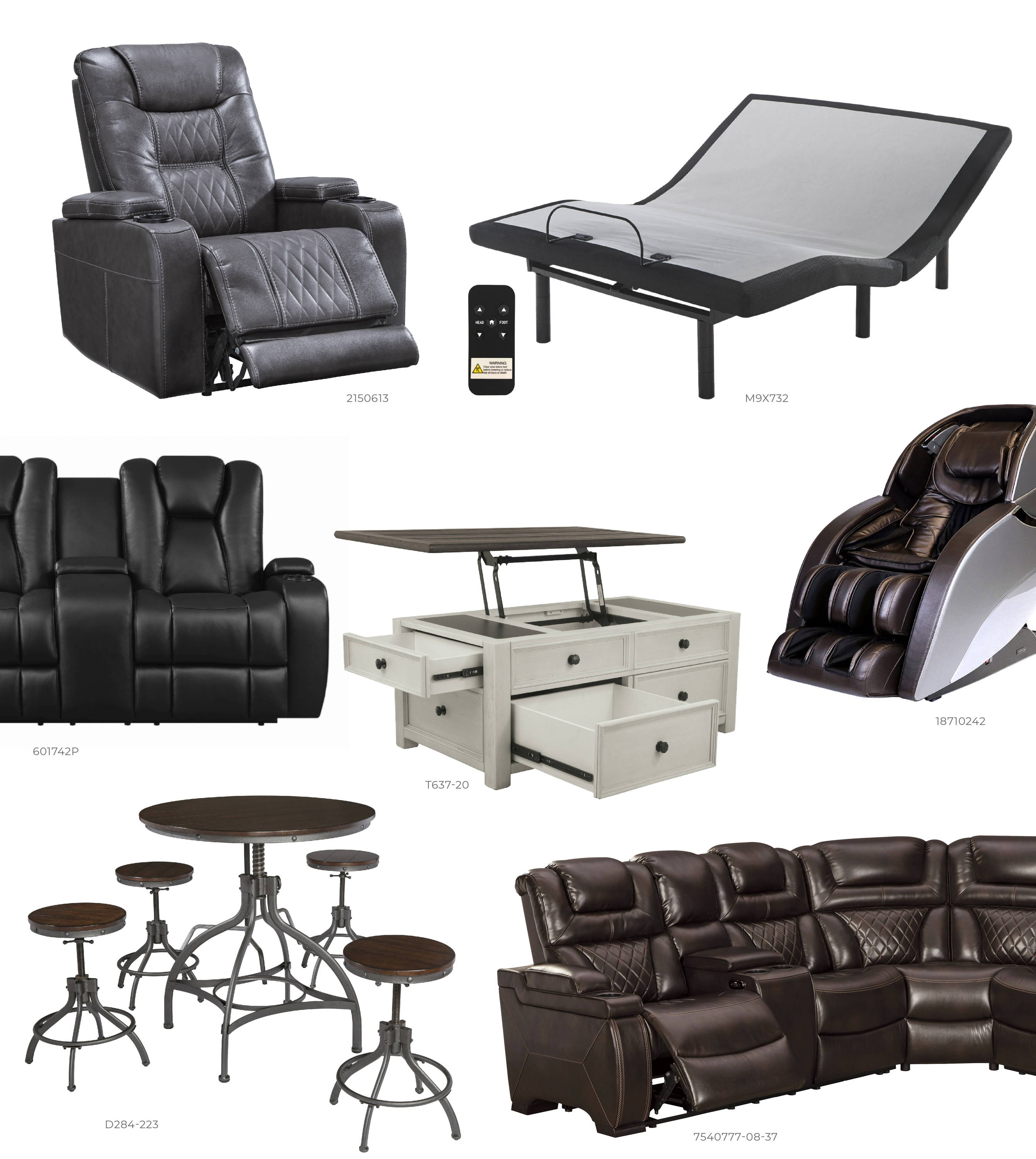 Innovation and style are the standards of the Comfort in Motion collection.
Comfort at the reach of your hand
Relax and recline with top-of-the line features such as USB charging ports, built-in speakers, LED lights, and power reclining at the touch of a button.
Now you can stay comfortable and keep connected!